SIGNIFICANCE OF A PHOTOGRAPHY COURSE
Photography Course in Delhi
In the present scenario, photography is emerging as a bucket of opportunities for the budding aspirants of photography. Talking about the current generation, everyone has some interest in clicking photographs through their phone's camera. Talking about interest, there is another aspect to photography and that is professional knowledge, recognition, and earning. In between all this, a doubt pops up in one's mind is that how is one supposed to start a career in photography. All of these doubts are answered once we begin with the basics.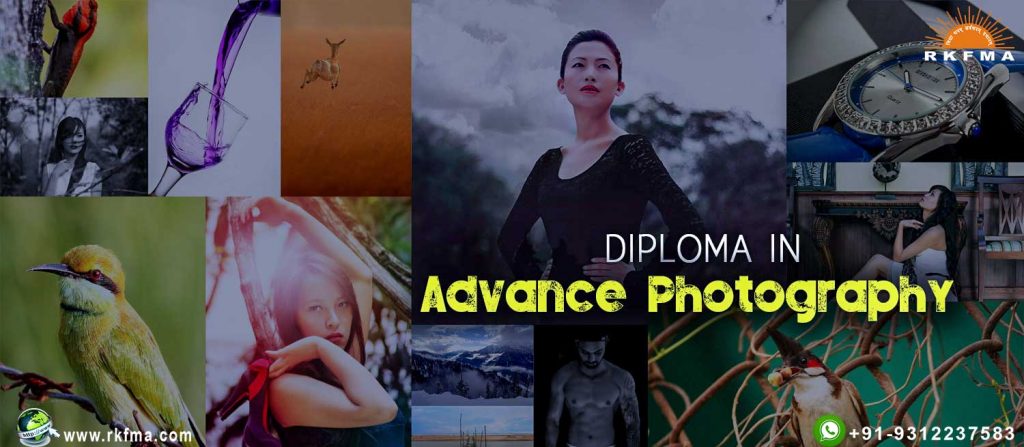 Before we head on to the courses, let's have a brief look at what is photography all about?
Photography is basically the skill of capturing the light through a lens on a surface that forms the results. Do you remember the good old vintage polaroid cameras? So they used to give you the captured pictures immediately. So the same principle applies to them as well. When the light is captured and brought to a surface that reflects light, we can that particular surface as photosensitive sheets! Isn't it interesting? But as we moved forward we started coming across these digital cameras or commonly known as DSLR but how are they supposed to trap in a picture? That is exactly what is taught to you in the very basic levels of photography during your photography classes! Everything about a camera you would have never heard and learnt are the most crucial ones.
Basic Photography
Be it vintage camera or digital ones, we have seen a timeline of evolution in the way we use the cameras and also the techniques that go into the process of clicking a photograph. So with time, there has been a significant updation in the features of every single camera that makes the whole capturing process a little easier and more fun! Be it bad lighting or object gushing at a high speed, nowadays cameras are designed in a way that you can program them to get you clear and high-quality pictures. But thinking that camera alone can do the job well would be a mistake! As there are a lot of attachment and equipment that goes into photography.
Photography Institute in Delhi
A good photography institute in Delhi might also keep you updated till date about every other new innovation in this field and the new applications and software used for picture editing as well. All of this might seem easy but this is indeed very complicated! But you do not have to worry as the techniques of photography are updating, so are the people in this field. This is where you need a course that guides you through all these complexities in one go! A certificate course in photography might just give you the basics of still photography but there is more depth to photography. But if you opt for a long term course like a degree course in photography then you get to learn about the History of Photography, Studio lighting, Types for photography, different forms of photography, use of all the equipment, tools and techniques, etc.
Diploma Course in Photography
There are a lot of things we plan out while moving ahead towards our career and especially in the field of photography, there is a conceptual depth to every term that you might just know! While you are in a quest to become a professional photographer, a Diploma Course in Photography actually enlightens you about the evolution of photography since the beginning.
Fashion Design Course
So this was a small little guide telling you about the relevance of a photography course. This is not the end, there's a lot more to the concepts and terminologies of fashion. RKAAD provides you with many such short lessons that give a much needed boost to your aesthetic skills and innovative thinking. We at RKAAD help you to stand out in the arena of art and design. You may check our 1-Year Diploma Course in Fashion Designing