About us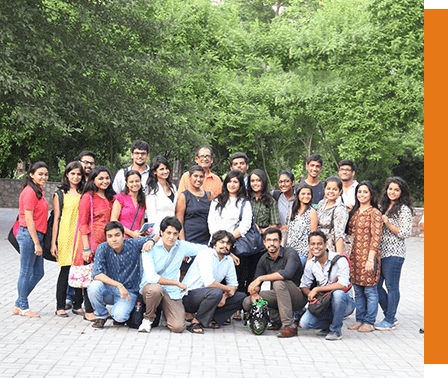 R K Films & Media Academy established in New Delhi is dedicated towards the promotion of career oriented education for the populace, brings the multifaceted Media & Entertainment Industry under one roof. RKFMA has been launched with a wish of chasing an audacious dream.
Being a major participant in a sunrise industry with unheard opportunities, albeit for those with the guts to tread the unbeaten track
RKFMA is one of the oldest media institute in Delhi and has been consistently raced amongst the best Mass Communication College in Delhi NCR. RKFMA has also been top-ranked amongst the best Acting School in India by various publications.
From a humble start assisted with a rapidly growing family, excellent human-ware, state of the art infrastructure, intensive and continuous R&D, a penchant for speed and cutting edge delivery methods, supplemented by never ending quest for standardization of operations to ensure consistency of quality across the wide spectrum of professional acting, editing, and production curriculum, RKFMA promises to achieve the best in its fields in the shortest possible time
The Academy is located in the heart of New Delhi at Pusa Road, aesthetically designed with sufficient space. Spaciously built lecture rooms-cum-demonstration rooms, fully equipped acting, editing & dubbing studios all equipped with latest systems & softwares and example opportunities for overall development of its budding professional students.
The Academy emphasizes on arranging the experienced professional from their respective fields so that the students get on-hand practical knowledge of their stream & offers recognized degree & diploma courses in the field of Mass Communication, Journalism & Advertising in New Delhi at under graduate & post graduate levels. Besides this, the RKFMA offers its autonomous diploma & certificate courses like Film Acting, Non-Linear Video Editing with Special Effects & Animation, Digital Still Photography, Sound Recording & Dubbing, Anchoring & Broadcasting, Radio & TV Journalism, Print Journalism and other allied courses in its New Delhi campus with quality training in the studios besides regular modern classroom interactions and practical training with special stress on show cases of legends in the respective media field.
The faculty members consist of individuals from the media field with a vast experience in films, television & radio and print media as well as training experience in media institutes of international repute.
The Academy welcomes all of you & hope to share good time together at the platform of learning of the art & craft of the screen presentation.