Placements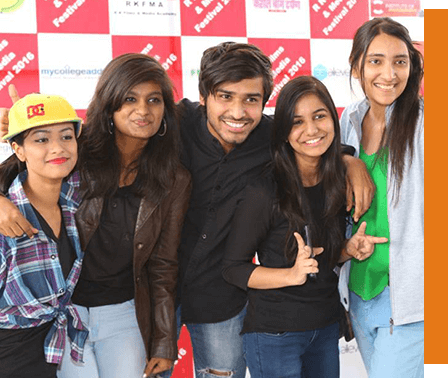 The Academy has a dedicated network to assist the placement of our students. We assist the placement in Bollywood through our 'Casting Directors' at Mumbai and for North India through RKFMA network casting agencies and placement consultant at having PAN India and international presence. The aim behind our placement assistance is to minimize the struggle through target hitting by professional help.
The placement assistance & work support, even after graduating from short-term programs, is provided by the Academy. The Academy assist its students not only for various Delhi based Hindi projects but also for various north Indian Regional Language projects including Punjabi, Haryanavi, Bhojpuri, Garhwali and others. The students who want to remain and work in Delhi get guidance from Academy's trainers, advisors & consultants for such regional projects including Feature films, Ad films and TV serials etc. However the placement for a given student entirely depends upon his own talent, intellectual abilities and hardwork and thus can not be guaranteed.
R. K. Films & Media Academy has also formulated strategic linkages with a wide range of businesses, not just those in the media industry, and is always seeking to expand them. Incase you are interested in offering placements to our students then please contact us on placements@rkfma.com, info@rkfma.com or call at 01145064241 or +91-9312237583, 09310047775 for arranging campus interviews sessions.