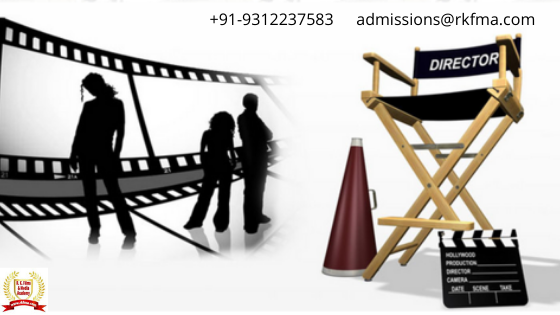 Why RK Films & Media Academy is among the best Institute for Acting in India?
After Mumbai, Delhi is considered as the next popular hotspot for aspiring actors or actresses. Many celebrities are from Delhi who achieved name and fame in film & TV industry.
RKFMA, started in the year 2006, is one such school for learning acting and modeling which is led by trainers already working as professional artists for multiple film and television series.Our Acting institute in India offers the right learning platform for the persons who dream big for their name and fame in film or TV industry.
Are you interested in acting courses in India?
If you have an aptitude then you should groom your talent by joining skill-based courses at RKFMA. RK Films & Media Academy brings the opportunity to develop and learn the best acting skills and techniques in India.
RKFMA offers full time or part-time classes along with certificates and few diploma programs to develop the skills. Academy's Acting Institute not only gives training for acting and modeling but also in other related skill-sets which includes film direction, cinematography, editing, scripting, sound engineering, photography, etc. Our students also learn anything related to their area of interest with the help of our experienced mentors.
RKFMA's acting course in India is the best to train and develop a talented generation for the future.
What more is offered at the acting Institute in Delhi?
RK Films & Media Academy is very much popular film institute in Delhi because of training programs and workshops in directions, scriptwriting, cinematography, editing works like special VFX and CG works as well.
At RKFMA, we train students of acting course to become a natural actor. Method acting is one of Acting Learning styles that our Academy teaches. Other practical skills, theories and styles are also imparted according to the talent of students.
So, if you are interested in Acting or Modeling or any other field related to film then you should join Acting Institute in Delhi.
Apply online at https://www.rkfma.com/enquire-now.html