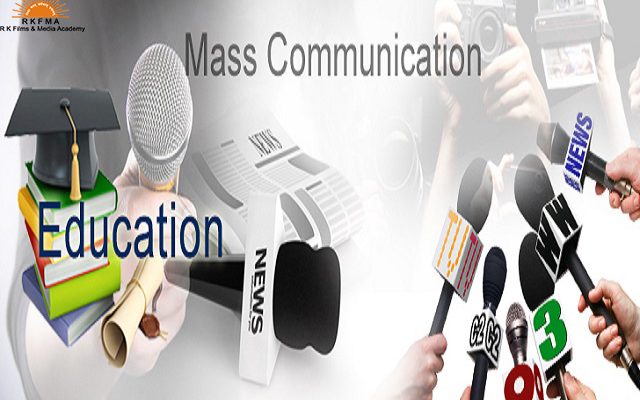 Mass Communication College in Delhi: Helps in Exploring Multiple Career opportunities for various Professions
Mass communication helps you to learn about print, electronic media (radio, TV, digital media) photography, advertisement, public relations, film etc. RK Films and Media Academy offers mass communication course that enables in learning the important topics judicially. RKFMA helps you to explore multiple careers in the field of mass communication & journalism.
Why to choose in mass communication?
Now, you need to know why should choose mass communication as a career option? The reasons could be:
1.It helps you to explore various careers as journalist or a filmmaker and thus you can explore the real thrill. You can now come up with your ultimate creativity and it brings in confidence to go ahead in life. This course helps in improving your creative thinking process and that helps you to communicate with masses/ audience in your way.
2. Once you complete the course successfully you can find multiple internships or career options like you can join a film magazine, FM channels, production magazines, PR firms etc. This helps you to comprehend the ground realities for opting to any career of your interest in mass communication, media or journalism.
3. It helps you to solve dilemmas quickly and you can now gather experience of how to work in a team. You can learn to speak persuasively and gradually you would become an expert who speaks good. Next, you would learn start writing down your imaginations creating the audio-visual effects that attract the audience. You can learn create a nice visual experience using tempting words and eye-catching designs.
Mass Communication College in Delhi
If you study at RKFMA, then there will be no need of finding the best mass communication college in Delhi. RK Films & Media Academy is one of the reputed and oldest media institutes where you learn practically with the help of experienced professionals and teachers. The Academy is also equipped with all needed audio-equipments and studios open for the students.
Explore Life as Creative Professional or Media Expert
Want to explore the world from the perspective of Creative Professional or Media Expert? You will be glad to know the RKFMA is also an accredited agency of All India Radio (AIR), runs its own RNI registered newspaper and a member of IMPPA Mumbai.