Mass Communication and Journalism College in Delhi
Mass Communication College in Delhi established with the purpose to serve excellence in Education in the field of Mass Communication Course, the college is not limited to offer mass communication but spread its program to various other media, industry and other additional certificate course. Depending upon the area of interest of student can choose to be a Journalist, Video Editor, Sound Producer, Professional Photographer, Script and News Developer, Advertising, Digital Marketing and so on. Mass Communication provide best infrastructure equipped with sound recording studio and video editing labs.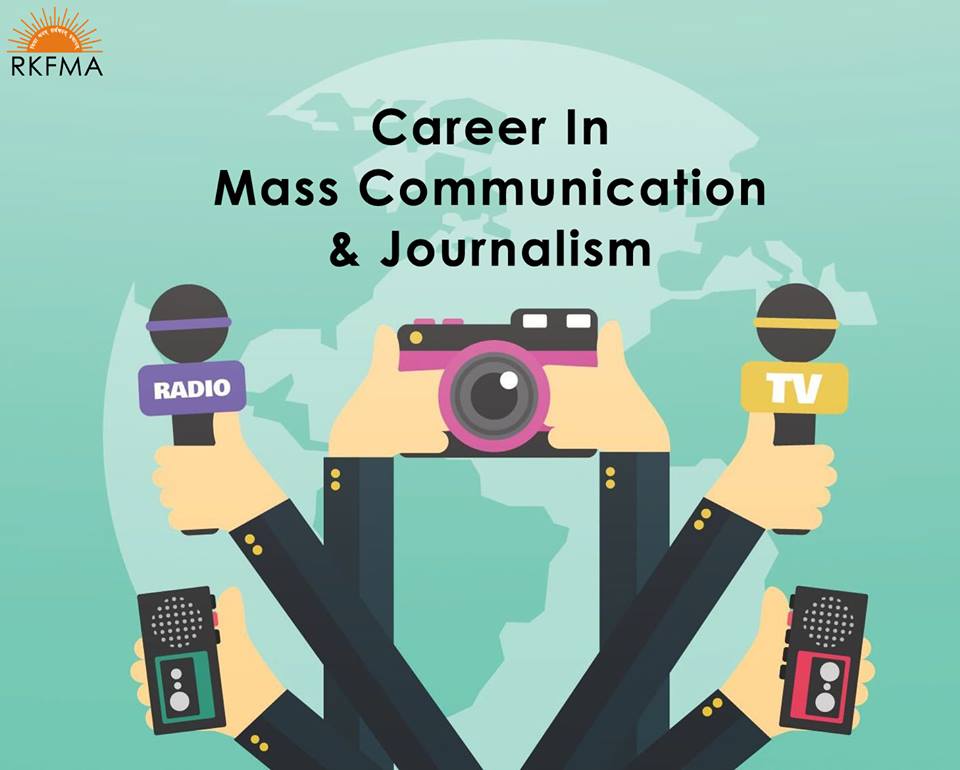 The unique feature of the Institute is that it combines theoretical teaching of Mass Media course with high tech Practical knowledge in all area of Mass Communication. RK Films and Media Academy is the most highly developed institute provides the practical training to the students from day one of its highly experienced faculty of the respective course. Institute runs short term add on course in collaboration with Delhi University and IGNOU.RKFMA also offer its autonomous diploma and Certificate courses in Film Direction, Photography and Videography, Video Editing, Sound Engineering, Radio Jockey, T.V News Reading, Anchoring, Print Journalism and Broadcast Media. RKFMA Studio set up the professional standard for Professional training course in Photography and Filmmaking program.
Here, at RKFMA, we believe in passion of Filmmaking where Student will have classes of theory with more Practical Session of technical workflow of filmmaking process, budgeting, Pitching ideas, Fundamental of idea with Editing and Dubbing Procedure, Knowledge of music and Sound Mixing, Interacting with distributers & T.V channel and Promotion. Our Institute offer all the Necessary facility and Infrastructure and Well- Equipped labs required trainee to get the best training.