How Can You Make a Successful Career in Journalism Course
Journalism College in Delhi
We live in a world where no matter concerning the public goes unnoticed and each and every person needs everything in just a matter of a click! When both these situations are combined, we can see that there is a huge wave of information that awakens us every morning and doesn't let us be unaware of our surroundings. Sitting in one corner of the world, we know what is happening in the other corner of the world. This brings us to what is known as JOURNALISM.
Journalism aims to provide detailed description of the recent events through various sources of media so as the information can reach out to the people. It is all about the collection and dissemination of a particular piece of information or report describing matters related to the latest public events. Journalism is a lot more than just collection and dissemination of information. A reputed Journalism college in Delhi will help you make your basics strong as they will take you through the history of contemporary media.
It has evolved over time and continues to evolve to bring out any piece of information in the best possible way. This needs a huge amount of accuracy and you need to be extremely selective with words. Being a journalist, you also need to stick to a particular protocol and not just spread information as you may wish. This highlights the importance of journalism courses in Delhi. These courses will guide you and teach you the technicalities and terminologies of journalism which will further help you to establish a successful career in this field.
Diploma Course in Journalism
Firstly, you have a wide range of choices regarding the course that you would want to pursue in Journalism. Mostly, people go for Bachelor's Degree in Journalism. This course usually teaches you about the media writing skills, basic photography, TV Journalism, Media laws, media issues, Media Marketing, etc. Theoretical knowledge alone won't do any good. You need to have practical and analytical understanding too. The course will not only help you increase your awareness about the topics but also give you a glimpse of the real world and real situations.
Secondly, there are people who would want to invest lesser time and go for a Diploma Course in Journalism so that they can enhance their skills and bring themselves deserving enough to get into reputed media firms. In this you get to learn a lot in a very less time which includes the basics of photography, Communication related to Journalism, all about the Indian Constitution, Media Laws and Ethics, a glimpse of the evolution of Journalism, etc.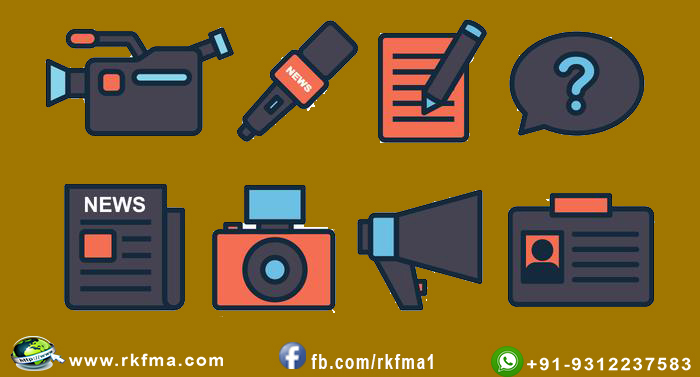 This is not the end of courses, there are people who feel that they are skillful and precise in this field but they want to learn about the theoretical knowledge about every single term in Journalism. They usually go for a Certificate Course in Journalism that too from a recognized institute. This course will brush up their communication skills, awareness about the cultural, political and social issues and general knowledge. They will learn and differentiate and decide the worth of a piece of information in the context and source of media that will release that particular information.
Career in Journalism
Journalism is like a tree which has branches reaching out to various types of journalistic media. These journalistic media have, over the time, developed to have a huge scope for people to build their Career in Journalism after 12th. Thus there are various career options in Print media including different kinds of reporters, Writer, Editor, Proofreader, Newspaper Columnist, any kind of critic, etc.
When it comes to the Electronic Media, there are various other career options like researching, broadcast reporting, presenting, news analyst, etc. All these careers will require everything other than just the theoretical knowledge which you learn at journalism classes and this will eventually help you to achieve your desired job profile.
Due to the rise and development of journalism, there is a subsequent rise of a new branch of journalistic media that is web media. The same information which used to be published and spread only through newspapers has now developed to be shared through the mediums of e-magazines and blogs. Earlier the media used to be much restricted and on the other hand these days it has transformed to reach huge audiences through World Wide Web. This has generated more scope for people to set up their careers in this field.