How to Select Right Video Editing Course in Delhi
Video Editing Course in Delhi
At this moment in time, we are living in a world where people prefer animations, VFX or visual effects to enhance their videos. Wherein some people try posting it on social media for fun, some other people feel that the explanation process becomes easy by running videos as a visual reference. So what exactly is a video? It's a recording of a series of visual images.
Currently, the whole concept of videos and video editing is serving a number of purposes. People can even showcase their talents on the videos or maybe record something spectacular to capture that moment. In between all of this, some really inquisitive set of people try to learn the professional techniques of video editing so that they can actually make a career out of it as they enjoy doing it. There are several video editing courses in Delhi which can help them learn the technicalities of video editing.
So what do we mean by 'Video Editing'? As the name suggests, video editing is basically manipulating, modifying and revising a particular video in accordance to your purpose. This very creative-looking video editing nearly takes over a hundred experimental tries to get to the perfectly finished video. Earlier, there were not much of resources to learn this skill but nowadays there are many video editing classes which embrace your skills in a way that you can actually have an edge over others in video editing. Initially, it is about the basic technique but as soon as you start working on assignments and projects, it is all about your imagination and application of those techniques.
Diploma Course in Video Editing
The whole motive of learning video editing is that you get to produce the best quality videos with the latest effects and also that you get to add your own sense of style in that video. Nowadays there is a craze amongst the youth to go for Diploma Courses in Video Editing so that they can get into various career lines in the future. You get to learn a lot of things in that particular duration which includes visual effects, video design, color correction, filters, transitions, graphics, etc. Many people also pursue this course to get into news reporting career line.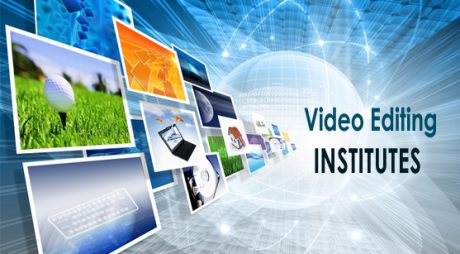 There are some detailed courses too that are of longer duration but you will know each and everything about video editing. Majorly those people opt for Diploma Courses in Video Editing who are fully focused and determined to make their career only in the areas that depend on video editing. You get to learn about the history of video editing after a quick introduction, significance of video editing in general and in today's world, everything about timeline and monitors, keyframing, learn how to operate some of the video editing software, etc.
Other short term Certificate Courses in Video Editing are all about having a focus on the basics initially and slowly moving ahead towards the difficult topics. They usually teach you about the relevance of video editing, components of video editing, tools and techniques that have been used since the beginning and the new additions to it, keyframes and timelines, basic visual effects, giving a good finishing to the video, etc.
Career in Video Editing
Video Editing has always enjoyed a huge scope. Every possible business wants animations, commercial ads, service videos, online Youtube videos. You name it and an opportunity might just knock at your door! Video editing aspirants can strategically plan out their career in Video Editing by pursuing a relevant course of their choice and then going in for their desired job profile. After the completion of the course, the students can work in news channels, production houses, and media houses and as mentioned above, you can either be a youtuber or work with for other online video streaming companies for the purpose of editing their videos. Of course, you can go for freelancing in video editing as well! This field is so vast that it can even help you get into the film industry.
To join professional video editing institute in Delhi, contact or Visit RK Film & Media Academy (RKFMA). You can also WhatsApp your queries at +91-9312237583 or call at +91-9310047775, +91-9312231374, +91-9958880223