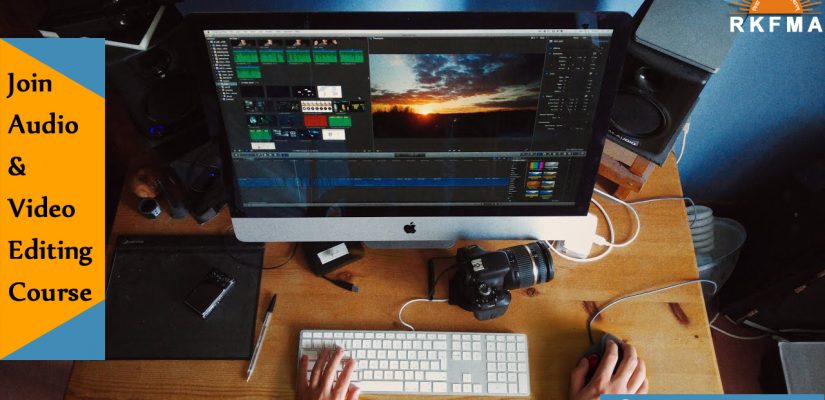 Video Editing Institute in Delhi
Knowing the Things Helping in Editing a Video Successfully
Video Editing Course in Delhi
Want to learn how to edit a video? Now, you can join a video editing course in Delhi at R.K.Films & Media Academy. RKFMA helps you to get familiar with video editing techniques.
It's easy to get admission to in film & video editing courses and become an expert in editing videos, short films, news packages, youtube online videos, music videos, etc. in the right way. It's important to create good quality videos and you need to understand the features work comprehending the importance of the technologies. You need to understand the effects, creative techniques, etc which you can apply and thus you come up with a perfect one, which can be streamed on different channels.
In this way, you can comprehend how to make a simple video an amazing one and you can now apply the techniques efficiently.
Technicalities worth considering
While editing a video you need to consider certain things, which are:
Make sure that the video supports different platforms like PC, mobile, tablets etc and thus users can now watch the video anywhere. And the video quality must be the same ensuring that users won't strain their eyes while watching.
It's important to adjust the colours and thus the video becomes the perfect. You can create a fusion of different colours that make your video a unique one. It's time to learn how to combine the colours creating a nice view.
Next, you have to get an idea of the video editing tools that makes the process easier. The tools come up with all-smart technologies and you can now comprehend the importance of modern technologies.
Video Editing school in Delhi
RKFMA is one of the reputed video editing school in Delhi where you can get familiar with the creative skills required to become a professional video editor through step-by-step process. It is always recommended to visit & consult courses advisors at RKFMA who will guide you about film & video courses offered at RKFMA. You have the options of joining short-term certificate to long-term diploma course in video editing training.
Time to Join the Course
Video Editing Institute in Delhi
RK Films & Media Academy (RKFMA) brings in the best video editing courses and that can be completed in the time frame suiting to your availability. It's a renowned video editing institute in Delhi and the video editing trainers pay due attention to every student. You can enroll in the course confidently and the video editing concepts you will learn shall help you in becoming an expert. Upon successful completion of the video editing course for films or TV, RKFMA also will keep you informed on work opportunities that helps you to go ahead in life.