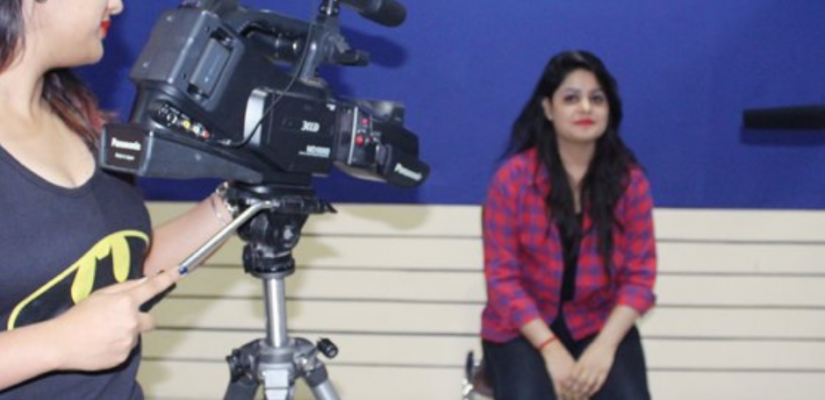 BJMC Course in Delhi
Start preparing for your bright career at RK Films And Media Academy.
Our foundation is laid with the vision to be a helping hand for the aspirants willing to build their careers in the mass communication and journalism industry. We offer a wide range of BJMC courses, including short-term, long-term, diplomas, and certificates.
Being one of the most in-demand industries in the world, despite the epidemic phase, there is a hike in the aspirants' range across the country. Our BJMC course gives such students a path where they learn the required skills for initiating their careers in mass media. Get your admission in BJMC and start your journey today to become a professional in the domain.
To be proficient in this massive field, you need the reliable and best BJMC institute. At RK Films And Media Academy, we conduct the best practices to enable an in-depth understanding of the students.
Course Overview
Students willing to join the promising mass media field are the best fit for the BJMC Course in Delhi. The program trains students to become proficient in digital media, print media, journalism, advertising industry, writing, storytelling, podcasting, news media, etc.
Students get a deep insight into the field with our numerous sessions and workshops conducted by expert trainers and industry professionals.
Get 100% Placement Assistance.
Along with imparting the relevant knowledge, we provide placement assistance in reputed companies and media agencies.
What You Will Learn
Print journalism
Photography
Media management
Advertising
Media research
History of print and broadcasting
Media laws
Television journalism
Radio journalism
Public relations
Nation & international affairs.
Event management
RK Films And Media Academy is one of the best BJMC colleges in Delhi. Our firm existence to date proves our reliability factor. To make each student capable of fulfilling their dream, we provide a blend of efficient practical and theoretical sessions. Contact us now if you are looking for the best BJMC colleges in India.