Acting School in Delhi and Weekend Acting Classes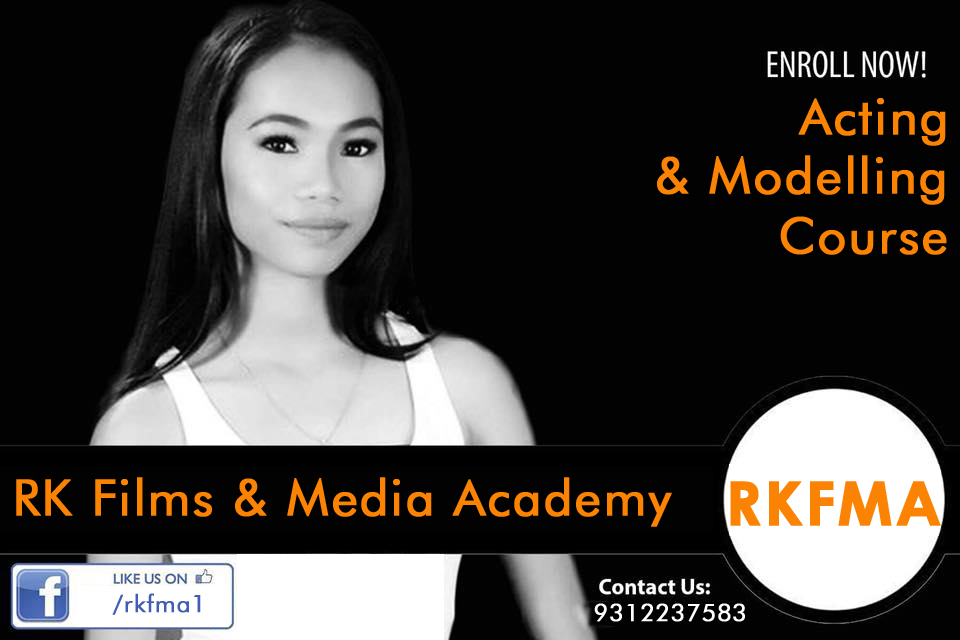 RK Films and Media Academy | RKFMA | offers six months certificate to one year Diploma in Acting and Modelling Course in New Delhi. The Acting courses will give you all the necessary practical and exposure for doing acting in front of camera or on-screen only if done from a top acting institute like RKFMA in Delhi.
Camera facing, Voice Projection, voice modulation, diction, mime, dance, modelling, scene observation, imagination, fight & stunt scenes training with Yoga classes will be included in the Acting Courses in Delhi. RKFMA Acting School will not only groom your personality as a star but they will teach you all the basic and fundamental of Acting techniques you need to play in camera.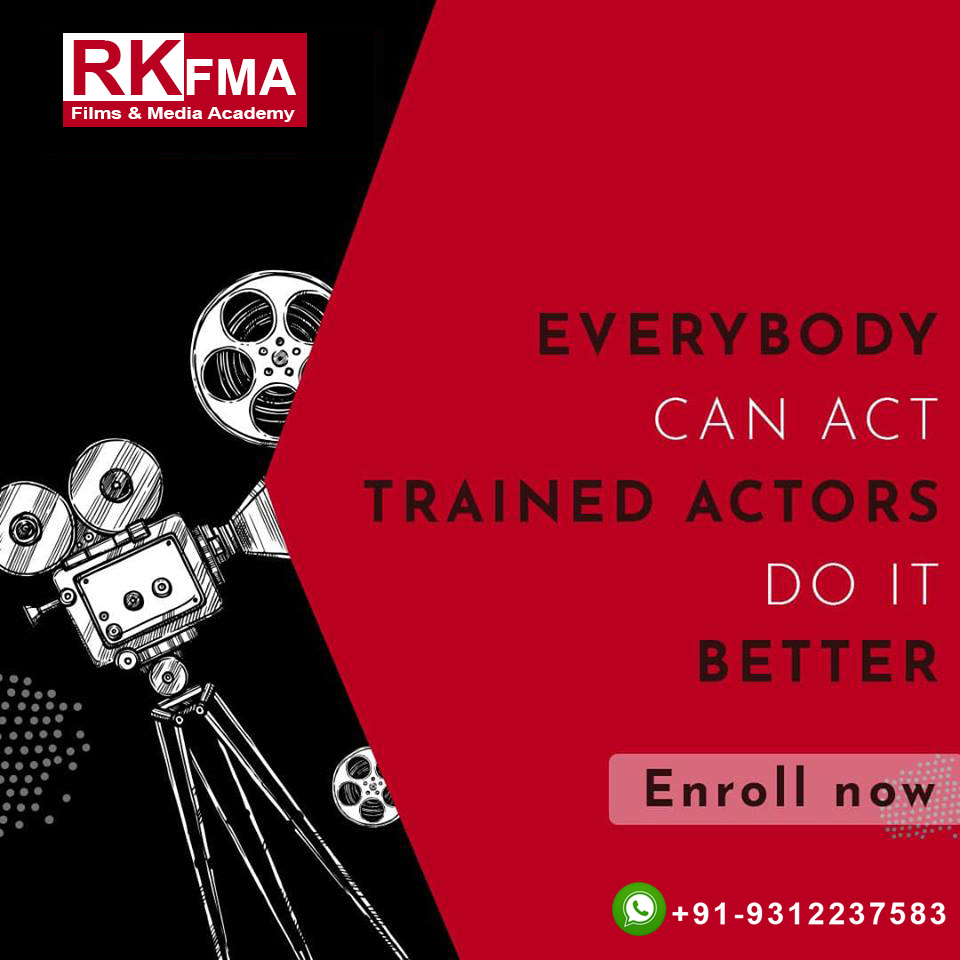 Acting School in Delhi at RKFMA are designed for beginners and freshers not having background in acting as well as those have some experience in acting and wish to enchance their camera acting skills. Alongwith Acting, the ability to dance in different forms will open you up to more casting opportunities. Voice and diction class teaches you how to read and understand script dialogue and storyline and speak in front of the camera.
At the end of the acting classes, students will complete their production projects like monologue Scene, short films, modelling shoots, short scenes, etc. RKFMA weekend acting classes in Delhi also conducts workshops with experienced acting, directors and casting director through which students may get the platforms to interact directly with them.
RKFMA's diverse team of acting trainers in this course will train student and evaluate their acting scenes individually which in return help students to improve and groom their skills. RKFMA's alumni are well placed and have even done their acting roles in movies, tv serials, web series, ad films and etc.