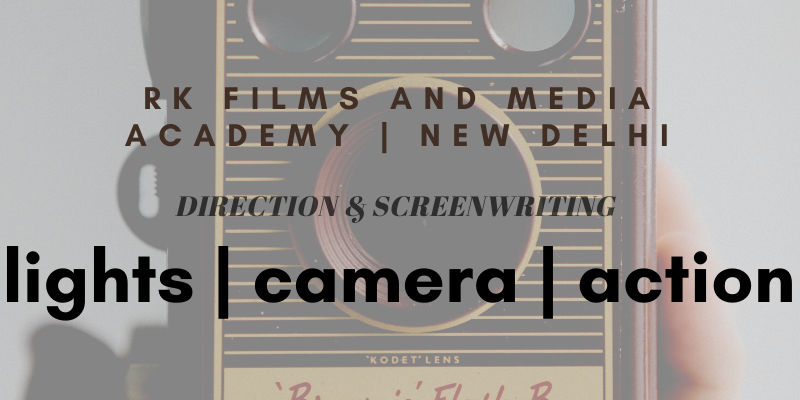 RKFMA – Film Direction Course in Delhi
RK Films and Media Academy is one of the leading film institute in Delhi since 2006. The film school offers Film Direction Course including film making, film production and film distribution through traditional offline mediums and OTT platforms too. 
What is Film Direction?
A director is someone who establishes the creative vision for the production, be it a play, short film, television programmes, or other media. They have complete artistic control. They are not only well-versed in technical expertise taught in directing programs, but also have a strong emotional or personal connection to the subject matter.
The story or script is shaped by the director to emphasize a certain point and express a certain subject or discourse. The cinematography, sound, and scene editing for a movie are all decisions made by or helped by the director.
By doing this, the director shapes the performers, characters' portrayals as well as their movement and conversation. The director is also in charge of choosing the costumes, placing the props, and choosing the locations for the various scenes.
Film Direction Course in Delhi
The emphasis of the film direction course is on both theoretical and practical application. Students studying film and TV direction are trained to develop and express their voice and vision in their creative work at RKFMA.
RKFMA uses the following production elements that are used in the Academy's filmmaking course to explore and practice how the students support those relationships:
the script
the blocking (the stage directions)
the costume
the set
the props
the soundtrack
the music
the make-up
the crew
the camera & lighting
How can one get their career as a movie director?
There are several possible ways to start a career in film direction:
attend film schools like RKFMA
while few gauge to start through alternative work profiles as screenwriters, cinematographers, actors, or film editors
Although it is not required but having a degree or certification provides one an advantage over others for a career in film direction. It takes more job experience than formal education to become a director of film or television.
RKFMA provides students with theoretical as well as practical knowledge to build their confidence in the field.
For information on admissions, contact at +91-9312237583, +91-9310047775, +91-9958880223 between 10am to 5pm IST.