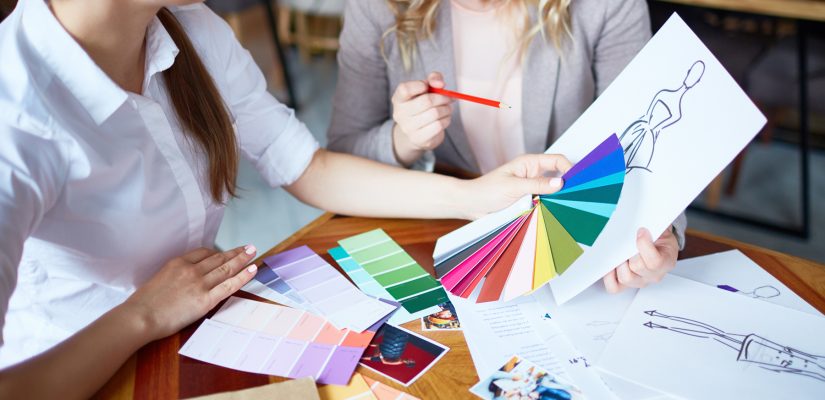 Top Fashion Designing Courses of 2023 for Your Dream Career
Dipping your toes into the fascinating world of fashion designing can be both exhilarating and exciting. Remember you not only have to sketch beautiful outfits keeping up with the latest trends but also have to explore your creativity & unique vision into wearable art.
Enrolling into a popular Fashion design course in Delhi like Diploma, Bachelors ,Masters or Postgraduate Diploma in Fashion Design can help you become a top fashion designer in the future.
Why Fashion Designing is a Good Career Option?
Fashion designers need no introduction, as they are themselves a brand. In India, you might be aware of some of the popular fashion designers like Manish Malhotra, Sabyasachi, Neeta Lulla, Anita Dongre, Masaba and so on.
And believe us, it's one of the fastest-growing industries globally. It transcends age groups, captivating the hearts of teens and elders alike. If you think you have that passion, spark of creativity, and a keen sense of style, join a fashion design institute in Delhi named "RKFMA". Our institute provides a comprehensive platform for budding designers to learn, grow, and innovate. Who knows, you might just be the next big thing in fashion!
You can work as a;
Fashion Designer
Product Developer
Textile and Apparel Designer
Fashion Stylist
Creative Director
Fashion designers have the power to influence culture and societal norms. Through their creations, they can make statements about society, influence trends, and potentially bring about social change. You could be a clothing designer, a fashion consultant, a personal stylist, or even a fashion journalist or blogger.
Many fashion designers eventually start their own labels or brands. If you've ever dreamed of owning your own business, fashion design could be a pathway to entrepreneurship.
Lastly, as long as people need clothes and accessories, there will be a need for fashion designers to create them.
Top Fashion Designing Courses of 2023
Do you want to become a fashion tycoon? It's not that easy!
Choosing the right course is a critical step in your fashion designing journey. It depends on your goals, interests, time, and financial commitment. You can join a fashion design school in Delhi or an institute offering multiple courses.
Here, we've curated a list of the top fashion designing courses of 2023, all designed to nurture your passion and sharpen your skills.
1. Bachelor's Degree in Fashion Design
Right after 12th, you can enroll in a Bachelor degree like Bachelor of Fashion Design & Technology, Bachelor in Textile Design etc. You'll learn about fashion history, textiles, pattern making, draping, and digital designing.
2. Master's Degree in Fashion Design
It's perfect for those aiming to become leaders in the industry. Master's Program in Fashion, Clothing and Textile Design, Master in Fashion Brand Management and MA Fashion Curation are some of the courses named.
3. Diploma in Fashion Design
A diploma course is a quick way to get a solid foundation in fashion design. It covers the basic principles and practices, preparing you for entry-level positions in the industry.
As the fashion industry continues to evolve, so do the learning avenues it offers. Choosing from the top fashion designing courses of 2023 is a significant first step towards building your dream career. Whether you're interested in design, textiles, marketing, or technology, there's a course tailored just for you. All you need is passion, determination, and the right guidance. So, tighten your seatbelt and get ready for an exciting fashion journey!
To know the prices of Diploma in fashion design courses, Bachelor fashion designing courses and Master Fashion design courses, you can contact RKFMA Fashion institute today!