Acting & Modelling Course Classes
Acting & Fashion Modelling School for Films TV Stage Drama Theater Classes & Institute Delhi (India)
After a humble and successful start as an Acting & Modelling school, R K Films & Media Academy distinguished its presence from just being another "films & media institute" in India. The faculties & trainers include combination of both from stage & theatre artists to some of the known names & fames of Bollywood like Mukesh Khanna Rati Agnihotri, Sudha Chandran, Rajoo Shrestha, Dharmesh Tiwari, Mehul Kumar & many others as visiting & guest faculties.
The classes focus on all round development, i.e, in terms of both Acting & Modelling, offered here in studios of Academy in New Delhi. The Academy was also covered by Hindustan Times, an English National Daily, amongst the best institutions for imparting acting & modelling schools in Delhi during August 2008. The legacy indeed has been continued & shall continue because of the dedicated efforts of its students again.
For admissions and inquires of Acting & Modelling Course Classes, please contact admissions counsellors at 011-45064241, 09312231374, 09312237583 or 09310047775. Email your queries at admissions@rkfma.com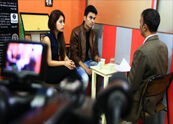 Diploma Course in Acting & Modeling For TV, Films, Theatre & Drama
Actors are generally expected to possess a number of acting skills, including good vocal projection,...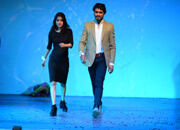 Certificate Course in Fashion Modelling & Acting
The term 'Modeling' covers a vast and varied area of endeavor and not just the high fashion mode...