Rati Agnihotri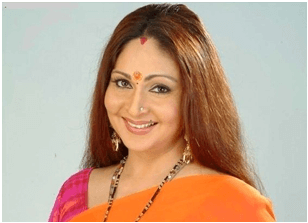 The gorgeous actress started her career when she was only 16. She has to her credit the lead roles in many South Indian films amongst which is Hindi remake Telugu blockbuster, Marocharithra (1979) which is now re-titled as "Ek Duje Ke Liye" (1981).
Since then she has worked in over 140 films in six languages including English and with some of the most celebrated directors and actors in Indian cinema. Her biggest hits were Shaukeen (1982), Farz Aur Kanoon (1982), Coolie (1983), and Tawaif (1985) for which she received her second Filmfare nomination as Best Actress.
After years of being a stay-at-home mom, Rati stepped into Bollywood again in 2001 by playing Kajol's glamorous mother in Kuch Khatti Kuch Meethi (2001). More film offers came in, and she took them, such as Yaadein (2001), Dev (2004), Kyun! Ho Gaya Na…(2004) & Socha Na Tha (2005). After a 20-year absence from South Indian films, she returned to the South in the Tamil film Majnu (2001).
She also made her Malayalam debut in Anyar (2003) and English debut in An Ode to Lost Love (2003). She also has acted on stage in plays such as "Please Divorce Me Darling" (2005) and television serials, such as Sixer (2005). Her coming projects includes 'Hot Money', 'Karma, Confessions & Holi', 'Blackmailer' & 'Jimmy'.