chairman's message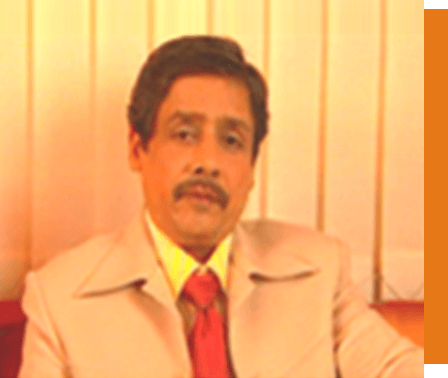 Mr. N C Bansal : A qualified Chartered Accountant and an eminent educationist by profession. He believes in commitment to give his students a quality professional education and training to help them chart their own success stories not only as successful professionals in their respective fields but also as good human beings and responsible citizens.
He is the Founder & Chairperson of some of the most reputed professional institutes and colleges in North India including R. K. College of Systems & Management and R. K. College of Law (Firozabad).
The road to success is rarely a straight line. The world has changed, and the road to success has become more challenging for everyone. History has shown that enduring organization are those with proven products and customers, a clear strategy and the ability to change. The world as we know is in process of transformation from fragmented society to the integrated global environment.
In order to achieve excellence and gain competitive edge, we at R.K. Films & Media Academy, has taken extreme care about the needs to provide not only good but also exceptional pedagogical, scholastic and practical curriculum to our pudding professionals. Our message to the students community: "Excellence is not a singular act, but a habit. Success therefore, is commitment to consistently hood yourself to a standard higher than any one expects of you
Success is a gradual process measured on in terms of achievements of wealth, name and fame. Known ingredients for the success are passion and dreams, which an individual has. Dreams are the most powerful motivators in the success process. When one have dream, he starts searching for the platform to achieve the goals. The success of this entire process depends upon the polishing of the passion professionally. The Bollywood is the dream world of glamour, name, fame, money, and success, all in the shortest possible period. The Indian entertainment industry is projected to grow by leaps and bounds by the end of Year 2020
In any industry to have fame and fortune, entirely depends upon the initial platform one gets to be groomed professionally by the faculty team consisting some 'brilliant minds' of that industry. The team provided at R. K. Films & Media Academy is the best combination of teachers from Indian Cine & Media industry. The faculties with us have the larity of vision, precise sense of direction, hardworking and excellence in teaching. Also, the Academy offers an excellent environment conductive to learn by doing, encouraging your creativity and providing professional guidance in full measure to the students.
Together, we laid the foundation and built a structure that should serve as a successful landmark for years to come. On our part we can assure you of our whole hearted support whenever it is desired. We look forward to keeping you apprised of our progress as we move in the future with great optimism.